Home - Birding In Baga

Birding In Baga
---
Baga is a beach side small village situated 18 kms nothwest of Panjim. This is an excellent selection of habitats in and around the village with the attraction of good beach along with plenty of hotels and resturants. Birders can have sight of Asian Koel, Greater Coucal, spotted owlet, white cheeked barbet, rufous treepie, small minivit, common iora, blue winged leafbird, red whiskered bublbul, asian brown flycatcher, asian paradise fly catcher, common tailor bird, oriental magpie robin, black lored tit, pale billed flowerpecker, purple and purple rumped sunbirds, red wattled lapwing, pine tailed snipe, green clamorous reed warbler, white browned wagtail, white rumped, black headed and scaly breasted munias, red necked falcons, Indian swiftlet, plam swifts, rufous woodpecker, black rumped golden back, eurasian golden and black hooded orioles, white bellied warbler, orange headed thrush, blue fly catcher, thick bellied and plain flowerpecker, lkoten's sunbird, pacific golden plover, greenshank, marsh, green and common sandpiper, pintail snipe, cinnamon bittern, riddy breasted crake, greater painted snipe and many more.....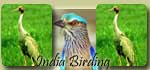 Look For Birding Adventure
Birding In Corbett
Birding In Rajasthan
Birding In Andamans
Birding In Himalayas
Birding In Ladakh
Birding In South India
Birding In Goa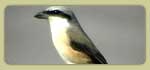 ITINERTRY
North India
South India
Central India
North Bengal Sikkim
North East India

Responsible Tourism
The members at IBT are keen lover of mother nature and not only respects the ...
Read More...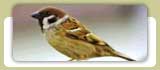 Pre Tour Informtion
Health.....
Before 5 - 6 weeks of your trip to India, India Birding Tours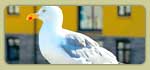 Travel Advise
India the country with the population more than



Weather Conditions
India the country with an area of 3,166,414 Sq.km and the