Home -Birding in Rajasthan
Birding in Rajasthan
---
Destination: Delhi - Ahmedhabad - Little Ranna of Kutch - Bhavnagar -
Gir National Park - Jamnagar - Okha Island - Jamnagar - Rajkot -
Great Rann of Kutch - Siana - Jaiselmer - Jodhpur - Khumbhalgarh - Kumbhalgarh - Udaipur - Delhi

No. of Days: 18 nights / 19 days Book This Tour

Day 01:
Delhi: Our representative will meet you at airport / railway station in Delhi and then transfer towards hotel for overnight halt.

Day 02:
Delhi - Ahmedhabad - Little Ranna of Kutch As per the sheduled departure catch the connecting flight towards Ahmedhabad. Arrival at Ahmedhabad and head towards Little Ranna of Kutch which will aprrox take 4 - 5 hours of drive. Overnight at Hotel / Camps as per the availability

Day 03 - 04:
Little Ranna of Kutch Birding TourThe Little Rann of Kutch is a seasonally marshy region located in the Thar Desert biogeographic province in Gujarat state of northwestern India and the Sind province of Pakistan. During the next couple of days, with the aid of jeeps and perhaps camels, we will explore the salt-flats in addition to surrounding scrub and woodland. Some of the birds and mammals we may encounter include spot billed, comb ducks, marbled teal, oriental & small pratincoles, white tailed, sociable and yellow wattle, greater spotted, lesser spotted, booted and short toed snake, six species of vulture, pallid and Montague's harriers, Merlin and red necked Falcon, coloured and Indian coursers and chestnut - bellied and spotted sandgrouse, ashy crowned and black crowned, greater hoopoe, greater short toed, crested and sykes's larks, oriental sky larks, Europeans roller, eagle and Short eared owls, grey , sykes's, Indian and savanna night jars. Overnight at camp / hotels.

Day 05 :
Little Ranna of Kutch - Bhavnagar After breakfast we will proceed towards continue southwards into the Saurashtra Peninsula and the little visited state of Gujarat.. This small place has the most important archecological sites and other important site but is yet unexplored. We should reach Bhavnagar by Lunch time and then check in at hotel for over night halt. Free for own activities and explore the surroundings.

Day 06:
Bhavnagar - Gir National Park Early morning free to explore the fascinating mélange of coastal wetlands, woodland, semi-arid scrub and lakes of Bhavanagar. After lunch proceed towards Gir National Park. Overnight at Camp / Hotel.

Day 07:
Gir National Park Gir National park is spread to the area of approx 1412 sq. km with dry, deciduous woodland, thorn scrub and riparian forest being the last home for many endangered species of aves along with the astitic lions. Lucky bird watcher can have sight of Red-naped Ibis, Woolly-necked Stork, Crested Hawk-Eagle, Bonelli's Eagle, Crested Serpent-Eagle, Rock Bush-Quail, the very lovely Painted Sandgrouse, Sirkeer Malkoha, Crested Treeswift, Eurasian Wryneck, Greater Racket-tailed Drongo, Black-headed Cuckoo-shrike, Asian Paradise-Flycatcher, and Indian Scimitar-Babbler. Overnight at camps / hotels.

Day 08:
Gir National Park - Jamnagar We will extending our exploration to the north cost region and city of Jamnagar. Overnight at hotel in Jamnagar.

Day 09:
Jamnagar - Okha Island Birding TourWe will venture out into the Gulf of Kutch and the Arabian Sea, Initially we will drive to the hook-like tip at the western end of the Saurashtra Peninsula. From there we will take the ferry to Okha Island. As such, it is ideally located to host a number of exciting shorebirds as well as good numbers of gulls, terns and other coastal specialties. Pre-eminent among these is the peculiar Crab Plover, which forms large congregations on Okha Island. In addition we should encounter good numbers of both Lesser and Greater Flamingoes, Western Reef Egret, Brahminy Kite, and Eurasian Oystercatcher.

Day 10
: Jamnagar - Rajkot We will continue our birding trip at Jamnagar from early morning. And after lunch we will proceed towards Rajkot. Overnight at hotel.

Day 11:
Rajkot - Great Rann of Kutch After breakfast, we will explore the surrounding of Rajkot in searhc of Common and Demoiselle cranes. At evening we will proceed towards Great Ranna of Kutch. Overnight at hotel

Day 12:
Great Rann of Kutch This is most important place of birding in the State of Gujrat and is yet unexplored. There are a number of permanent ponds, channels and lakes at the edges of the Rann and one can have the sight of birds such as Lesser Flamingos; Dalmatian Pelicans with their bright orange bills; large groups of paler-billed Eurasian White Pelicans; masses of Eurasian Spoonbills, white with the strange black bills; and everywhere, clouds of hundreds of Demoiselle Cranes, sometimes mixed with the more uncommon Common Cranes. Euphoric days! Nights can be chilly but becoming warm enough to go out and look up at the brilliant sky of stars: Orion overhead, Taurus and the Pleiades, Sirius, Canopus to the south, the special star of Mohammed and Napoleon, Mars and Jupiter. Overnight at hotel.

Day 13:
Great Rann of Kutch - Siana After breakfast we will drive towards Siana tresspassing many desert villages. Overnight at hotel in Siana. Free for own activities and explore surroundings

Day 14:
Siana - Jaiselmer Continue our journey north and westward to the city of Jaiselmer. As we head further and further west into the true desert, we will encounter a land where life in all its aspects comes emblazoned in the brightest colors. The desert sands aflame at dawn and dusk, the camel driver's headgear in garish imitation and the desert women who wrap themselves in every imaginable hue. Check in at hotel for overnight halt. Free for own activities and to explore surroundings.

Day 15:
Jaiselmer Birding TourExplore the Colorful city of Rajasthan inorder to have a glimpse of White-rumped, Indian, Cinereous, Eurasian Griffon, Red-headed and Egyptian vultures; lovely Pallid Harriers; perhaps Laggar Falcon; delicate Cream Courser; Chestnut-bellied Sandgrouse; Black-crowned and Rufous-tailed sparrow-larks; Greater Short-toed and Bimaculated larks; Rufous-tailed Shrike; White-eared Bulbul; Graceful Prinia; Desert Warbler; the very localized Stoliczka's Bushchat; and Isabelline, Rufous-tailed. Overnight at Jaiselmer

Day 16:
Jaiselmer - Jodhpur - Khumbhalgarh After early birding at Jaiselmer, we will hit the highways of rajasthan leading towards next desert city Jodhpur. Arrival at Jodhpur for lunch and then proceed towards Kumbhalgarh for overnight halt.

Day 17:
Kumbhalgarh - Udaipur - Delhi After breakfast drive towrds Udaipur and catch the connecting flight to Delhi. Transfer to hotel for overnight halt.

Day 18:
Delhi After breakfast, do some birding around Delhi. Delhi is very potential place for bird watching. Few of the famous places of bird watching in delhi are Lodhi Gardens, Delhi Ridge, Old fort, Okhla, Sultanpur jheel etc.

Day 19:
As per the sheduled flight proceed to the onward destination to home town. Our tour plan and services ends here. Note:The above mentioned is simply the sample tour plan. India Birding Tours and its member can customize your trip as per your desired destination and number of days. Please feel free to write us for that.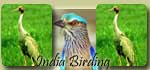 Look For Birding Adventure
Birding In Corbett
Birding In Rajasthan
Birding In Andamans
Birding In Himalayas
Birding In Ladakh
Birding In South India
Birding In Goa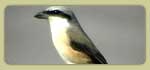 ITINERTRY
North India
South India
Central India
North Bengal Sikkim
North East India

Responsible Tourism
The members at IBT are keen lover of mother nature and not only respects the ...
Read More...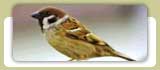 Pre Tour Informtion
Health.....
Before 5 - 6 weeks of your trip to India, India Birding Tours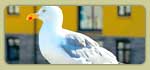 Travel Advise
India the country with the population more than



Weather Conditions
India the country with an area of 3,166,414 Sq.km and the