Home -Birding In Bharatpur

Birding In Bharatpur
---
Keoladeo Ghana National Park commomly known as Bharatrpur Bird Sanctuary, India's most famous Bird area and is listed in UNESCO's World Heritage Site. The areas used to be Former shooting ground of the Maharaja of Bharatpur. One can still see the Shooting records of Lord Linlithgow who baged 4273 birds in one day. during the year on 1971 the shooting was banned in Bharatpur Sanctuary and the area was preserved for the birds and is presently known as Keoladeo Ghana National Park. The total area covered inside the National Park is 29 sq. kms. bharatpur has got a mixture of patches of mature woodlands, shallow marshy lakes, scrub and dry opened grassy areas. Bharatpur sanctuary is one of the most important birding destination in India where atleast 100 species of birds can be spotted in one morning. The birding areas are releatively easy and highly approachable. Birding can be done by walk, by cycles and Rickshawas. The birding list of Bharatpur extend to 400 species of birds. A minimum 4 - 5 days birding is advisable in this area with initial exploration around the wet lands along the main road. one of the most important aspect of Bharatpur sanctuary are the Siberian Cranes. this beautiful and endangered bird arrives here between october and december and departs during February and March.There are resident Sarus cranes but the declining population is the one of the major concern of the officials. During winters one can spot 150 common cranes along with few Demoiselle cranes. Bharatpur bird sanctuary occasingly gets Greater Flaming Golves is a great breeding ground for Painted Stork. Bharatpur is the great destination for many bird of prey including Eurasian Marsh Harriers, Palas fishing eagle, step eagle, Imperial and Greater Spotted eagle. There are been occasional siting of White Tailed Bonelli's, booted and Christed Serpent Eagles. Vharatpur is also home to few pairs of lesser spotted eagles, shorters necked eagles, and Oriential Honey buzzer. Its a breeding ground for white rumped vultures Keoladeo Ghana National Park is also home for mammals like Neelgai, Cheetal, Black Bugs, Small Indian Mongoose, Common Mongoose. The smooth Indian orters are the only orters fouynd in india. The other list of mammals are Wild Boar, Black Nibbed Heir, Stripped Heyna, Small Indian Civet, Common Pamshard, Jungle Cats and Rare sighting of Fishing Cats. Some of the birds of Keoladeo Ghana National Park are:- Black necked, Great Crested, Little grebes, great, indian and Little Shelduck, Smew, gadwall, common pochard, Brahminy Kite, long leged and Common Buzzards, Golden and Tawny Eagles, Osprey, Eurasian Hobby, Black & Grey Francolins, Jungle Bush 7 Common Quails, Barred Buttonquail, water Rail, Baillon's & spotted crakes, watercock, pied Avocet, Northern & river Lapwings, Grey, Pacific, Common Ringed, Little Ringed, Godwit, Spotted & common redshanks, common greenshank, Green 7 Broad billed sand pipers, Ruff, red necked Phalarope, Palla's black, White wing Black & little terns, Oriental Cuckoos, Short eared owl, Savanna Nightjar, Alpine Green Bee - eater Owl, plain & Sand Martins, Barns, Wire tailed, Streak throated & Red rumped Swallows, Brown Shrike, Eurasian Golden Oriole, Greater Racket - tailed & Spangled Drongos, Brahminy, Rosy, Common & Asian Pied, White eared bulbul, Yellow eyed, Common, Large, Grey & Jungle Babblers, Asian Brown, Blue- Paradise Fly catcher, Zitting Cisticola, Plain & Ashy Prinias, Cetti's Bush, Grasshopper, Paddyfield, Moustachede & desert warblers, Sulphur-bellied and Golden spectacled warblers, Brown Rock chat, Grey Bushchat, Isabelline wheatear, Blue rock Thrush, Tree, Richard's, Rosy, Long - billed and water pipits, yellow, citrine, grey, white & white browed wagtails, purple sunbird, Oriental White Eye, Spanish Sparrow, Chestnut-shouldered petronia, Red Avadavat, Indian Silverbill, white rumped, scaly - breasted and black white capped, reed & crested Buntings.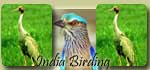 Look For Birding Adventure
Birding In Corbett
Birding In Rajasthan
Birding In Andamans
Birding In Himalayas
Birding In Ladakh
Birding In South India
Birding In Goa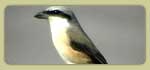 ITINERTRY
North India
South India
Central India
North Bengal Sikkim
North East India

Responsible Tourism
The members at IBT are keen lover of mother nature and not only respects the ...
Read More...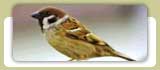 Pre Tour Informtion
Health.....
Before 5 - 6 weeks of your trip to India, India Birding Tours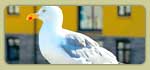 Travel Advise
India the country with the population more than



Weather Conditions
India the country with an area of 3,166,414 Sq.km and the