Home - Our Team
Our Team
---
Gaurav Kataria : Gaurav's best introduction would be - 'a rebel with a cause'. Since his early youth, he has a strong social consciousness. His self motivation to do something meaningful led him to start NGO called Tiger's Door with the aim of spreading awareness among the young generation about the importance of Tiger conservation. | With time,he realized that tourism can be very good way to protect our mountains, jungles and fauna.
Travelling extensively to the remotest parts of India, he has led the life of a nomad and is self taught expert on travel arrangements. He has the exposure to all kinds of travels, be it the most basic way of hitch hiking to five star luxury travels. He is gifted with the conviction and charisma to convert people to his cause, who come in his contact. Being amateur photographer and film maker are another few of his attributes.

Anoop Kataria :Born in 1973, Anoop is Director of operations for USA. He is the man who knows the in & out the service industry , Having a 12 years experience of Hotel industry , he has started his carrier from Taj Palace , New Delhi.( 5 star Luxury hotel )Currently he isworking at Days Inn & Whaler Banquet & Conference Center as General Manager, New Bedford, MA. Graduated in 2003 from Johnson & Wales University Providence, RI. Education Masters in Business Hospitality Administration.


Claudio Koller : Born in 1977, Claudio lives in Switzerland . Since his Childhood he is the Interested in Birding. he started birding at the age of seven. Claudio is a Passionate Birder, & over the years he have developed a keen interest in Insect & plants as well.
In Year 1991, Claudio has done Graduation in Bird guiding for Swiss Society for protection of birds SVS.
Since year 1998 , Claudio is the leader of Ornithological Youth group in Zurich, For which he has been guiding school trips for Pro Natura Switzerland , He has also worked a Birding Guide for various swiss organisations. At the same time worked on part time basis as Ranger in three forest reserves around Zurich..

Yash Thakur : Specialized in co-ordination of Events & organizing camps. Kalachakra 2006 / Outdoor training sections for IIPM (Delhi) are few organized events. Expert in travel arrangements and outdoor activities.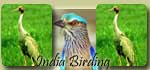 Look For Birding Adventure
Birding In Corbett
Birding In Rajasthan
Birding In Andamans
Birding In Himalayas
Birding In Ladakh
Birding In South India
Birding In Goa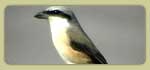 ITINERTRY
North India
South India
Central India
North Bengal Sikkim
North East India

Responsible Tourism
The members at IBT are keen lover of mother nature and not only respects the ...
Read More...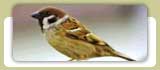 Pre Tour Informtion
Health.....
Before 5 - 6 weeks of your trip to India, India Birding Tours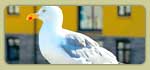 Travel Advise
India the country with the population more than



Weather Conditions
India the country with an area of 3,166,414 Sq.km and the