Home -
Birding In Chilka Lake
Birding In Chilka Lake
---
Located at indian East coast, Chilka lake is one of the most important wetlands in Asian. this enoromous blakish water lagoon covers the area of 800 sq. kms to 1100 sq.kms According to various census, the chilka lake has got highest diversity of Oriental Wintering water Birds. The lake area has sawllow water with Islands, Marshes, Sandy Sea hores, Mud Flats which makes it a special spot. For wintering ducks, gulls, Waders and terns. Its a great destination for finding some rare birds like Goliath heron, spoon billed sand piper, baer's pochard. Chilka also supports population of lesser flamingos, bar headed goose, spot bellied pellician, Asian openbill. The Chilka lake is a huge water body which is seperated by sea with the narrow ridge. This birding paradise was converted into a bird sanctuary in 1973 and became a part of RAMSAR Site in 1981. The best season to visit Chilka is from October to March. Follwoing birds are seen at the Chilka Lake White bellied Sea Eagles, Palla's Sea Eagles, Nalabana, Peregrine Falcons, Falacated Duck, greater & Falacated Duck, Spot Bellied Pelican, Greater & Lesser Flamingos, Bar headed Goose, greater Sand billed Pelican, greater & Falcated Duck, Asian Dowitcher, Black tailed Godwit, Grey Lag Goose, Ruddy Shelduck, Spot Billed duck, cotton pygmy goose, booted eagles, purple swamphen, pheasent tailed and bronze winged jacanas, Greater Kentish plover, lesser sand plover, spotted redshank, ruddy turnstone, dunlin, terek and broad billed sandpipers, ruffs, palla's brown headed terns, blue tailed bee eater, eurasian golden oriole, yellow billed babbler, greenish warbler, richards and paddyfield pipits and many more ....

Apart from birds the lake is a great habitat of Fish and estimated 150 species of fish are found in this area. You can spot these wild mammals at the Chilka Lake indian Fox, hyaena, Jackle, Civets, Olive Ridleys turtles and many more.. ..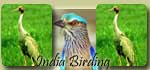 Look For Birding Adventure
Birding In Corbett
Birding In Rajasthan
Birding In Andamans
Birding In Himalayas
Birding In Ladakh
Birding In South India
Birding In Goa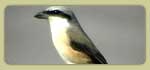 ITINERTRY
North India
South India
Central India
North Bengal Sikkim
North East India

Responsible Tourism
The members at IBT are keen lover of mother nature and not only respects the ...
Read More...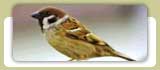 Pre Tour Informtion
Health.....
Before 5 - 6 weeks of your trip to India, India Birding Tours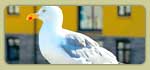 Travel Advise
India the country with the population more than



Weather Conditions
India the country with an area of 3,166,414 Sq.km and the