Home -
Birding In Delhi & Surrounding
Birding In Delhi & Surrounding
---
Delhi is the capital city of the country and to most of people its a surprise with the bird list of Delhi includes more than 430 species of birds. Birdwatching in delhi can be done in the various corner of the capital, For sure a bird watcher can spare some time while he/ she stay in Delhi where as it is worth to spend longer time birding in Delhi. The capital has got rich habitat which differs in various parts of the city. Birding in Delhi can be done at different gardens, historical sites, and the banks of Yamuna river.Delhi offers a varied habitat for Avifauna which includes Gardens, The North East of the city are the Aravili hills, the other part of city have Acacia Forest and thick throny scrub where as Yamuna River offers a great habitat for number of water birds. Some of the common birds seen at the Gardens of Delhi are Oriental Magpie Robin and Purple Sun bird, Asian Koel, white - throated Kingfisher, Common Myna, House Crow, Common Hoopee, Rong ringed Parakeet, Black rumped Flameback,brown headed and coppersmith Barbets, Red - vented Bulbul, Jungle Babbler, Yellow footed green pigeon and indian Grey Hornbill. Delhi Ridge: ------ Indian Peafowl, Sirkeer Malkoha, Yellow Crowned wood pecker,Grey Francolin, Bay backed shrike, Small prinias, orphean,Small & Barred (U) Buttonquails, hume's & Greenish Leaf Warbler, Long billed Pipit Tickell's leaf, and white capped Bunting Birding In Okhla ------ Okhla Barriage is the best birding area in Delhi, which offers excellent birding during winters and migiratory seasons. Its a great habitat for large number of water birds and is reletavily undisturbed. A walk along the banks of Yamuna offers the great chance for spotting some Stor, Herons, Ducks. Some of the birds that are seen here are:- steaked weaver, white - tailed Bushchat, Black Francolin, Striated Babbler,red Avadavat, Black throated Weaver pheasant - tailed plover, Yello - bellied and graceful prinias, striated Grassbird,Striated babbler, Asian Stonchat, Great White & Dalmatian Pelicians, Lesser Adjutant,Baillon's, Ruddy breasted and brown crakes, Glossy Ibis, White - tail Stonechat, Greater Flamingo, Bar headed Goose, many species of duck, greater spotted eagles, striated Grassbird, Zitting cisticola, Blyth's reed, Eurasian Marsh Harrier, Peregrine Falcon, Eurasian Spoonbill, sand lark, oriental skylark, streak - throated and wire tailed swallows, River lapwing, Little & Temminck's stints, Palla's Gull, Whiskered, white - winged and caspian terns, Bank myna, Brahminy and Asian Pied starlings, Paddy field, Fours species of wagtail including Large Pied, and Indian Silverbill.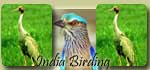 Look For Birding Adventure
Birding In Corbett
Birding In Rajasthan
Birding In Andamans
Birding In Himalayas
Birding In Ladakh
Birding In South India
Birding In Goa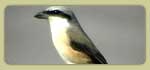 ITINERTRY
North India
South India
Central India
North Bengal Sikkim
North East India

Responsible Tourism
The members at IBT are keen lover of mother nature and not only respects the ...
Read More...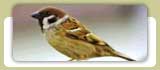 Pre Tour Informtion
Health.....
Before 5 - 6 weeks of your trip to India, India Birding Tours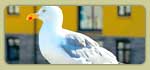 Travel Advise
India the country with the population more than



Weather Conditions
India the country with an area of 3,166,414 Sq.km and the