Home -
Birding In Desert National Park
Birding In Desert National Park
---
The north west expenses of India have a great streatch of Rajasthan's Thar Desert. The area is mainly semi desert which half sand dunes having low bushes and grasses. The Desert National Park has got luxuriant growth of grasses and is one of the most important destinational to preserve Mac Queen's Indian bustard. it is advisival to stay 3 to 4 days inside the National park where one can also find few desert mamals like Desert Gerbil, desert Fox, Chinkara, desert Hare, desert form of wild cats, sand gecko, Fat tailed Gecko,desert monitor, Spiny tailed Lizard, Common Krait, John,s Earth Boa and many more................. The dry open areas with short growth of bushes offers a chance to see common desert inhabitants such as Long leged Buzzard, laggar falcon, vream coloured courser,tawny eagles, pallid harrier, greater short toed and bimaculated larks, rufous tailed shrike, white eared bulbul, graceful prinia, desert warbler, rufous tailed, desert and variable wheaters, chestnut bellied sandgrouse, black crowned sparrow lark, lesser spotted, Imperial, bonelli's and short toed eagles, black bellied and spotted sandgrouse, short eared owl, greater hoopoe lark, plain leaf warbler and trumpeter finch and many more........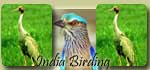 Look For Birding Adventure
Birding In Corbett
Birding In Rajasthan
Birding In Andamans
Birding In Himalayas
Birding In Ladakh
Birding In South India
Birding In Goa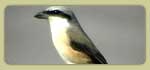 ITINERTRY
North India
South India
Central India
North Bengal Sikkim
North East India

Responsible Tourism
The members at IBT are keen lover of mother nature and not only respects the ...
Read More...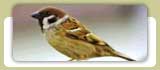 Pre Tour Informtion
Health.....
Before 5 - 6 weeks of your trip to India, India Birding Tours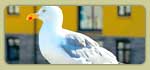 Travel Advise
India the country with the population more than



Weather Conditions
India the country with an area of 3,166,414 Sq.km and the