Home - Birding In Guwahati
Birding In Guwahati
---
Guwahati is the captial of Assam and the communication hub for the Northeast Hill States of Arunachal Pradesh, Manipur, Meghalaya, Mizoram, Nagaland an Tripura. The City of Guwahati lies on the south bank of the mighty Brahmaputra River in western Assam and is well connected by all means of transportation. Guwahati is also one of the most beautiful cities in South Asia with the mighty and picturesque Brahmaputra, river islands (e.g. Umananda), beaches, beach-islands (balicapori), thick tropical green cover, natural sweetwater lakes, hills with thick forests and with beautiful and lively native population. Guwahati is the best place to start your birding trip at North East India. Birders can have look atFerruginous Pochard, Grey headed Lapwing, Greater and lesser Adjutant, Watercock, Common Bittern, Fulvous Whistling duck, Greater Painted Snipe, Solitary Snipe, Bengal Bushlark, Ashy woodswallow, Striated Grassbird, Blue throat, Rosy, Richard's and Blyth's Pipits, Black faced Bunting, Brahminy Kite, Palla's Fish Eagle, White backed and Long billed Vultures, Himalayan Griffons, Marsh and Pied Harriers, Spotted Steppe, Booted and Black eagles, Rufous vented Prinia, Swamp Prinia and many more...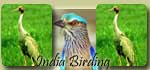 Look For Birding Adventure
Birding In Corbett
Birding In Rajasthan
Birding In Andamans
Birding In Himalayas
Birding In Ladakh
Birding In South India
Birding In Goa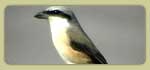 ITINERTRY
North India
South India
Central India
North Bengal Sikkim
North East India

Responsible Tourism
The members at IBT are keen lover of mother nature and not only respects the ...
Read More...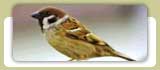 Pre Tour Informtion
Health.....
Before 5 - 6 weeks of your trip to India, India Birding Tours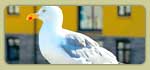 Travel Advise
India the country with the population more than



Weather Conditions
India the country with an area of 3,166,414 Sq.km and the