Home -
Birding In Lava
Birding In Lava
---
Located at about 32 kms east of Kalimpong, Lava is a small village surrounded by Hills of North Bengal near Bhutan's western Border is an active Buddhist monastery. People here were really friendly and birding in the forests was also very rewarding along the roads and path. Birding atleast 2 - 3 days is recommended at this small village, inorder to have a look at Steepe Eagles, Mountain Scops owl, fork tailed Swift, Great Hornbill, Golden Barbet, Greater and lesser Yellownapes, Crimson breasted woodpecker, Longtailed Broadbill, Grey backed Shrike, Maroon Oriole, Hill Myna, Grey Treepie, Black winged Cuckooshrike, Short billed Minivet, Orange billed Leafbird, Striated, Himalayan and Mountain Bulbul, rusty cheeked and Coral billed Scimitar Babblers, Long billed Wren Babbler, Golden babblers, White throated Laughingthrush, fire tailed Myzornis, Rufous vented Yuhnia, Nepal Fulvetta, Dark sided, Red throated and White gorgeted Fly Catcher, Yellow browed Large billed Leaf, Black faced warblers, Eurasian, Brown throated and Rusty Flanked Treecreepers, Fire breasted Flowerpecker, Black Throated Sunbird, Streak Spiderhunter, Common Rosefinch, Red Cross and many more....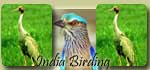 Look For Birding Adventure
Birding In Corbett
Birding In Rajasthan
Birding In Andamans
Birding In Himalayas
Birding In Ladakh
Birding In South India
Birding In Goa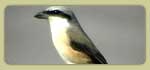 ITINERTRY
North India
South India
Central India
North Bengal Sikkim
North East India

Responsible Tourism
The members at IBT are keen lover of mother nature and not only respects the ...
Read More...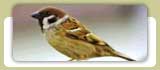 Pre Tour Informtion
Health.....
Before 5 - 6 weeks of your trip to India, India Birding Tours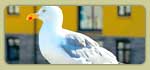 Travel Advise
India the country with the population more than



Weather Conditions
India the country with an area of 3,166,414 Sq.km and the