Home -
Birding In Molem
Birding In Molem
---
Molem is a small junction town at the edge of the city which is approx 58 kms far away from the GOA city. The Bhagwan Mahavir National Park and Wild Life sanctuary is collectively known as Molem with the area of approx 250 sq km in the Sahyadri Hills on the western side of the Ghats.

The density of birds at Molem is comparitevely low than Bondla but the avifauna is more extensive. Birders can have sight of red spurfowl, Grey Junglefowl, Malabar pied hornbill, dark fronted and rufous babblers, Indian scimitar babbler, Marbler whistling thrush, blue eared kingfisher, changeable hawk, rufous bellied eagle, peregrine falcon, collard scops owl, eurasian eagle owl, grey nightjar, blue bearded bee eater, malabar grey, common and great flame backs, white naped woodpecker, asian brown, brown breasted, rusty tailed and ultramarine flycatcher, black redstart, blue rock thrush, baya weaver, white rumped munia, black headed bunting, Black naped orioles, and many more....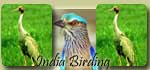 Look For Birding Adventure
Birding In Corbett
Birding In Rajasthan
Birding In Andamans
Birding In Himalayas
Birding In Ladakh
Birding In South India
Birding In Goa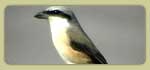 ITINERTRY
North India
South India
Central India
North Bengal Sikkim
North East India

Responsible Tourism
The members at IBT are keen lover of mother nature and not only respects the ...
Read More...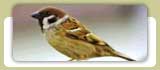 Pre Tour Informtion
Health.....
Before 5 - 6 weeks of your trip to India, India Birding Tours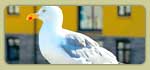 Travel Advise
India the country with the population more than



Weather Conditions
India the country with an area of 3,166,414 Sq.km and the