Home -
Birding In Mudumalai
Birding In Mudumalai
---
This Sanctuary at Tamil Nadu is one of the largest areas of protected Wildlife area in India. This Sanctuary has dry deciduous forest with pockets of teak plantation on a platue at the foot of Nilgiri mountains. Combined together with Nagarhole , Bandipur & Wynnad in kerala makes this reserve as the largest protected area in India. Madumalai offers excellent birding, Some area of Madumalaireceives heavy rainfall which has resulter in moist evergreen forest, some of the interesting birds to target here is Malabar Lark, Malabar whisling thrush , Maslabar Parakeet, Grey headed bulbul, white bellied minivet, booted warbler, & sirkeer Malkoha. Birders can have sight of Grey headed bulbul, Grey Junglefowl, vernal hanging parrot, indian swiftlet, creasted treeswift, white cheeked barbet, indian scimitar babblker, Rufous Bbbler, White brown wagtails, Brown capped Pygmy, Black rumped flameback, Greataer Goldenbacks, Lesser yellownape, Grey bellied cuckoos, Sirkeer Malkoha, Indian Swiftlet, Chestnut headed bee eater, Dusky Crag Martins, pacific swallows, bay backed shrike, white bellied drongo, Jerdon's Bushlarks, Dove, Brown Fish Owls, Oriental Honey Buzzards, Tawny and Changeable Hwk Eagles, Grey Headed Fish Eagles, Short toed Snake Eagles, Grey Francolin, Blue Faced Malkoha, White Rumped Needletail, Blue Beared Bee Eater, Malabar Grey Hornbill, Ashy Crowned Sparrow Lark, Hill Myna, Large & Common Woodshrikes, Large & Black Headed Cuckooshrikes, Asian Fairy Bluebirds, Golden fronted leafbird, white browed bulbul, puff throated babblers, Loten's Sunbirds, Black Throated Munia, Pied Cuckoos, Brown Shrike, Rosy Starling, Rusty - tailed Flycatcher, Greenish & Western Crowned Warblers, Nilgiri Wood Pegion's, Pale Bellied and Plain Flowerpeckers and many more. ..... Due to its vast dry decidious forest, one can have sight of wide range of mammals such as Bonet Macaues, Spotted Deer, Samber, Grey Langur, Elephant, Wild Boar, Malabar Gaint Squirrel, Black Naped Hare, Gaur, Dhole, Striped Hyaena, Indian Pangolin, Four Horned ANtelope, Sloth Bear etc. Not only the mammals and Birds, once can have glimps of King Cobra, Saw scaled Viper, Indian Pythons, Indian Monitor Lizards, Flying Lizards etc...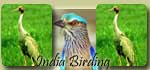 Look For Birding Adventure
Birding In Corbett
Birding In Rajasthan
Birding In Andamans
Birding In Himalayas
Birding In Ladakh
Birding In South India
Birding In Goa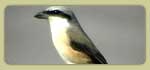 ITINERTRY
North India
South India
Central India
North Bengal Sikkim
North East India

Responsible Tourism
The members at IBT are keen lover of mother nature and not only respects the ...
Read More...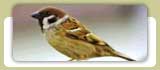 Pre Tour Informtion
Health.....
Before 5 - 6 weeks of your trip to India, India Birding Tours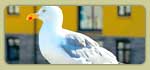 Travel Advise
India the country with the population more than



Weather Conditions
India the country with an area of 3,166,414 Sq.km and the