Home -
Birding In Mumbai
Birding In Mumbai
---
The bustling city of mumbai is the financial capital of india. There are couple of spots in and around Mumbai which are worth exploring. Such as Sanjay Gandhi National Park, Elephanta Island.

Sanjay Gandhi National park
Birding TourSanjay Gandhi National park is located right inside the city. The area of national park is 40 sq. kms and is commonly known as Borivli. The national park is a part of Sahyadri hills. The higest point of national park is 490 m. the forest formation is dry and moist decidious woodland, scrub, patches of rain forest and bamboos. There are around 280 species of bird recorder in this national park. Following listed birds are spotted at this area creasted serpent eagles, peregrine falcon, oriental hobby, blue breasted quail, jungle bush quail, grey junglefowl, common peafowl, Purple Heron, Asian openbill, black shouldered and brahminy kites, white bellied sea eagles, pallid & eurasian marsh harries,oriental dwarf kingfisher, Indian grey hornbill, brown headed & whited cheeked barbets, rufous, heart spotted and black blacked woodpeckers, lesser goldenback, Indian pitta, ashy woodswallow, pheasant tailed and bronze winged jacanas, gull billed tern, emerald dove, plum headed parakeet, vernal hanging parrot, pied cuckoos, eurasian eagle owl, jungle owlet, brown hawk owl, creasted treeswift and many more ... Along with the birds you can spot the following mammals at this National Park spotted deer, samber, barking deer, four horned antelope, wild bore, grey langur, Rhesus, bonnet macaques, Indian chevrotain, jungle cat, indian Pangolin, porcupine, small indian civet, black naped hare, common & ruddy mongoose, common cobra, common krait, pit vipers, muggers and many more .....

Elephanta Island
A 45 minutes boat ride from gate way of india take you to Elephanta island which is the most popular toursit spot of Mumbai. Elephanta Island has got ancient caves and provides a good birding destination for sure birds as well as forest birds like asian paradise fly catcher, malbar whistling thrush, red throated fly catcher, blue capped rock thrush, western reef erget, brahminy kite, white bellied sea eagle, peregrine falcon, whimbrel, eurasian curlew, heuglin's, terek & curlew sandpipers and black capped and strok bellied kingfishers, laggar Falcon, steppe and booted eagles, pallas and brown headed gulls, gull billed and sandwich terns, ruddy turnstone, white browed bulbul, and many more ....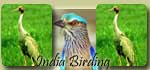 Look For Birding Adventure
Birding In Corbett
Birding In Rajasthan
Birding In Andamans
Birding In Himalayas
Birding In Ladakh
Birding In South India
Birding In Goa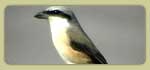 ITINERTRY
North India
South India
Central India
North Bengal Sikkim
North East India

Responsible Tourism
The members at IBT are keen lover of mother nature and not only respects the ...
Read More...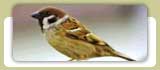 Pre Tour Informtion
Health.....
Before 5 - 6 weeks of your trip to India, India Birding Tours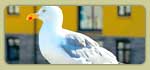 Travel Advise
India the country with the population more than



Weather Conditions
India the country with an area of 3,166,414 Sq.km and the