Home -
Birding In Munnartt
Birding In Munnar
---
Munnar
is a town located in the southern state of Kerala in India. The name is most often used to refer to the whole tourist area, of which the town forms a part. The etymology of Muannar is believed to be derived from the Malayalam words Muunu (three) and aaru (river), referring to the town's strategic location at the confluence of the mountain streams of Muthirappuzha, Chanduvarai and Kundala. Situated at nearly 1,600 to 1,800 meters above sea level, the region is surrounded by vast jungles and remains wet and cold during most of the year. Birders can have sight of Grey breasted Laughingthrush, Nilgiri Pipit, Nilgiri wood pegion, Malbar whistling thrush, Brown backed needletailk, Alipne & Fork tailed swifts, Pacific Swallow, Nilrigi Pipit, white cheeked Barbet, Sacrlet Minivet, Yellow browed Bulbul, Indian Scimitar Babbler, Brown Crowned Warblers, Blue Capped Rock Thrush, Scal;y Thrush, Loten's Sunbird and Many more. Below listed are the few Birding destination in Munnar where one can see many species of birds:-

Rajamali (Eravikulam National Park)
Eravikulam National Park is a 97 km˛ national park located along the Western Ghats in the Idukki district of Kerala in India. The terrain consists of high altitude grasslands interspersed with sholas. Eravikulam National Park harbours the largest surviving population of Nilgiri tahr (Hemitragus hylocrius).Nilgiri Tahr is endemic to the southern Western Ghats.Its relatives are the Himalayan tahr(Hemitragus jemlahicus) and Arabian Tahr(hemitragus jayakiri). Eravikulam National Park offers the view of Tickell's Leaf Warblers, Tytler's Leaf Warbler, Indian Scimitar Babbler, Black and orange Flycatcher, Nilgiri Flycatcher, Large Billed Leaf Warbler, White bellied Short wing, Blue rock thrush, Eurasian Blackbird, Bonelli & Black Eagles, White Cheeked Barbet, Pacific Swallow, Malabar Whistling Thrush, Black lored Tit, Velvet Fronted Nuthatch, Grey Junglefowl, Nilgiri wood Pigeon and many more.. Not only the Aves one can have a sight of mammals such as Nilgiri Tahr, Nilgiri Languar, Elephants, Red Dog etc at Eravikulam National Park.

Bodi Ghats
Bodinayakanur, also called Bodi is a small town located on the foothills of the Western Ghats, in the southern state of Tamil Nadu in India. This town is surrounded by the ranges of Western Ghats on three sides, offering spectacular views of the Ghats. Aves found at these regions are Yellow throated Bulbul, Jungle prinia, Sirkeer Malkohas, white cheeked & crimson fronted Barbets, Pacific swallow and Rufouys Babbler, Red spurfowl, Jungle Bush Quail, Grey Junglefowl, Indian Swiftlet, Twany bellied, Yellow eyed Babblers, Purple rumped and Loten's Sunbirds, thcik billed warbler, Green Imperial Pigeons, White bellied Drongo, Puff throated Babbler, Black Headed Cuckooshrike and many more ....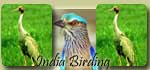 Look For Birding Adventure
Birding In Corbett
Birding In Rajasthan
Birding In Andamans
Birding In Himalayas
Birding In Ladakh
Birding In South India
Birding In Goa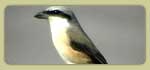 ITINERTRY
North India
South India
Central India
North Bengal Sikkim
North East India

Responsible Tourism
The members at IBT are keen lover of mother nature and not only respects the ...
Read More...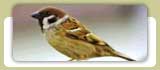 Pre Tour Informtion
Health.....
Before 5 - 6 weeks of your trip to India, India Birding Tours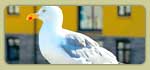 Travel Advise
India the country with the population more than



Weather Conditions
India the country with an area of 3,166,414 Sq.km and the