Home -
Birding In Namdapha
Birding In Namdapha
---
Situated at the Northeastern part of India, with its lush green valleys and lofty mountains ranges, consist of numerous small and big land of rich forest cover, is home to a large variety of flora and fauna, some of which are exclusively confined to this segregated geographical paradise. Gifted with exquisite scenic beauty and a rich store of rare and even the local people of neighboring districts, the place is a prime destination for scientific excursion and tracking expeditions. Spread Over 1985 sq. kms Namdapha is one of the largest protected area of India. Birders can spend 3 - 5 days at this place to have sight of Grey peacock pheasant, Wreathed Hornbill, Blue naped Pitta, Collared Treepie, Large Scimitar Babbler, Streaked and Eyebrowed Wren Babblers, Rofous Vented Laughing Thrush, White hooded Babbler, Rufous throated Fulvetta, Rufous backed and beautiful Sibias, Green Cochoa, Black breasted Thrush, kWhite Bellied Hornbill, Black headed Shrike Babbler, White tailed Flycatcher, Rusty Bellied Shortwing, red billed Scimitar babbler, Snowy throated Babblers, Crested Goshawk, Rufous bellied eagles, white tailed eagles, Oriental hobby, white cheeked partridge, Kalij Pheasant, Pallas's Gull, Pompadour, Pin tailed and thick billed green pigeons, Green and Mountain Imperails Pigeons, Barred Cuckoo Dove, Emeralad dove, Greenish Malkoha, Mountain and Collard Scops Owls, Collard Owlet, Brown Hawk Owl, Himalayan Swiftlet, Silver backed Needletail, Blue throated barbet, Greater and Yellownapes, Bay, Rufous and Fulvous breeasted woodpecker, silver breasted and long tailed Broadbills, Plain martin, Marooin Orioles, Orange bellied leafbirds, White browed and Black winged Minlas, Rusty fronted Barwing, Nepal Fulvettas, Yellow bellied Flowerpecker, Chestnut bellied and velvet fronted Nuthatches, Hill small and Rufous bellied Niltavas, Ultramarine, Slaty blue, Hill Blue, Pygmy Blue, Snowy browed and Sapphire Flycatcher and many more ....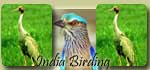 Look For Birding Adventure
Birding In Corbett
Birding In Rajasthan
Birding In Andamans
Birding In Himalayas
Birding In Ladakh
Birding In South India
Birding In Goa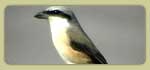 ITINERTRY
North India
South India
Central India
North Bengal Sikkim
North East India

Responsible Tourism
The members at IBT are keen lover of mother nature and not only respects the ...
Read More...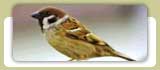 Pre Tour Informtion
Health.....
Before 5 - 6 weeks of your trip to India, India Birding Tours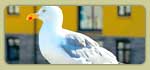 Travel Advise
India the country with the population more than



Weather Conditions
India the country with an area of 3,166,414 Sq.km and the