Home -
Birding In Sandakphu Trek
Birding In Sandakphu Trek
---
Situated at the elevation of 3636 m from sea level and about 58 kms from Darjeeling Sandakphu means the 'Height of the Poison Plant' which is a direct reference to the profusion of the poisonous aconite plants that grow near the peak. The loftiest peak of the Singalila Range, Sandakphu is the culminating point of many trekking routes in the Darjeeling-Sikkim region. Trek to Sandakphu starts from Maneybhanjan, a small town near Darjeeling. Sandakphu epitomises the wild elemental grandeur of the snows. Nature here is at her pristine best, and the vista at the top is worth all the hardship endured on the way. Aptly called the Paradise of Trekkers, the Sandakphu peak is a vantage point from where one can see four of the world's five highest peaks - Everest, Kanchenjunga, Makalu and Lhotse in a continuous snow-clad arc. Once can spend 6 - 7 days at this area by enjoying trekking and birdwatching. The checlist of birds found at this places are White tailed Needletail, Slednder billed Scimitar Babbler, Rufous throated wren Babbler, Brown Parrotbill, Spotted Laughingthrush, Black throated Parrotbill, Black faced Laughingthruish, Black headed shrike babbler, red tailed minla, Rufous winged Fulvetta, Rufous Gorgeted and Verditer Flycatcher, Brownish Flanked and Grey Sided Bush Warblers, Hill Prinia, Rufous fronted Tit, Firetailed Sunbird, Gold naped Finch and Little Bunting, Ferruginous Flycatcher, Large billed and Blyth's Leaf warblers, Golden Spectacled Warblers, white browed Shortwing, White tailed Robin, Indian Blue Robin, Northern Goshawk, Eurasian Hobby , Blood Pheasant, Fire tailed Myzornis, Yellowish Bellied Bush Warblers, Large Billed Leaf warbler, White browed Bush Robin, Maroon Backed Accentor, Rufous fronted Tit, Fire tailed Sunbird, Great Parrotbill, Hume's Short toed Lark, Slender Billed Scimitar, Babbler, Spotted and Black faced Laughingthrushes, Fire tailed Myzornis, Yellowish Bellied Bush Warblers, Greenish Warblers, White winged Grosbeak, Tibetan Siskin, Dark breasted, Pink browed, Beautiful, White browed and Dark rumped Rosefinches, Red Crossbill, Grey Hooded Warblers, Plain Mountail Finch, Collard Grosbeak, Tickell's Leaf, Blyth's Leaf, Golden Spectacled Warblers and many more....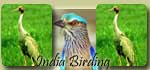 Look For Birding Adventure
Birding In Corbett
Birding In Rajasthan
Birding In Andamans
Birding In Himalayas
Birding In Ladakh
Birding In South India
Birding In Goa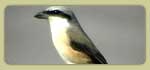 ITINERTRY
North India
South India
Central India
North Bengal Sikkim
North East India

Responsible Tourism
The members at IBT are keen lover of mother nature and not only respects the ...
Read More...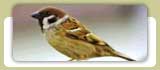 Pre Tour Informtion
Health.....
Before 5 - 6 weeks of your trip to India, India Birding Tours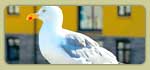 Travel Advise
India the country with the population more than



Weather Conditions
India the country with an area of 3,166,414 Sq.km and the