Home -
Birding In Ranganathittu
Birding In Ranganathittu
---
Situated at 16kms north of Mysore in Karnataka, which is 3 km off the main road to Bangloare. The Famous heronry at Rangathittu on islands in the Kaveri river near Mysore was declared a Bird Sanctuary in 1940 which is the excellent site for the close view of species such as Eurasian Spoonbill and Black Crowned Night Herons. Not only the birds, you can have sight of Muggers, , Otters, Flying fox, bonnet martcaques etc....

The main species found at this place are Great, Indian and Little Cormorants, Oriental Darter, purple herons, Black crowned night herons, Asian openbill, painted stroks, black headed Ibis, Eurasian Spoonbill, Little herons, wolley necked storks, lessre whistling duck, spot bellied duck, oriental honey buzzards, grey serpent eagles, pied kingfisher, Brahminy kite, indian grey hornbill, tickell's blue flycatcher, white browed wagtails, streak throated swallows, indian pond herons, painted stroks and many more ...........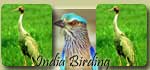 Look For Birding Adventure
Birding In Corbett
Birding In Rajasthan
Birding In Andamans
Birding In Himalayas
Birding In Ladakh
Birding In South India
Birding In Goa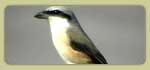 ITINERTRY
North India
South India
Central India
North Bengal Sikkim
North East India

Responsible Tourism
The members at IBT are keen lover of mother nature and not only respects the ...
Read More...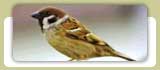 Pre Tour Informtion
Health.....
Before 5 - 6 weeks of your trip to India, India Birding Tours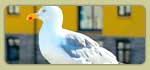 Travel Advise
India the country with the population more than



Weather Conditions
India the country with an area of 3,166,414 Sq.km and the